- April 21st, 2021, 9:03 pm
#625222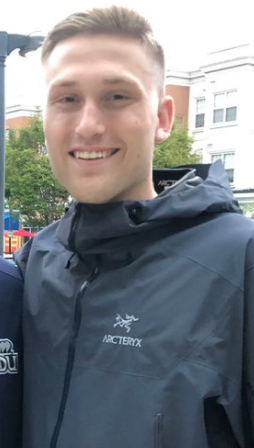 Bryson Spell


6' 8" 195 lbs Power Forward
Virginia Beach (VA) Cape Henry Collegiate HS
Former Cincinnati Commit
247sports Profile
Rivals Profile
Verbal Commits Profile
Twitter
UC Student Newspaper wrote:

Who is UC men's basketball recruit Bryson Spell?


Landon Bartlett | Staff Reporter Apr 5, 2021[



Despite losing six players to the NCAA's transfer portal, the University of Cincinnati men's basketball team has found a glimmer of hope in the last week with its first recruit of the class of 2021 in Bryson Spell.

Spell, a Virginia native, is now the lone high school recruit for head coach John Brannen's Bearcats. Spell has been in contact with Cincinnati since 2019 and made a statement announcing his commitment on March 19.

The 6'9'' power forward has a knack for shooting threes, shown by an above-average three-point shooter. Not only his shooting, but rather his versatility, is something scouts and coaches have noticed at his tournaments over the years.
Click Here for Full Story