- May 14th, 2019, 8:11 pm
#577060
Jonathan Carone wrote:Being on a message board has a pretty negative reputation with it. People love reading, but they don't want to be known as one of those crazy people on the message boards.
This.
Also at a former school I was at The AD literally walked into my office because he found out I was on this board and a certain coach was interviewing on campus and he wanted info and he thought I knew more than he did (I did). But he wasn't too happy about it. I told him as an alum of a school that up until that point had almost zero to do with the school I was at he'd have a hard time making a case for me not being on this board. I gave him the info he wanted (something he should have known as an AD) and he left me alone. but there definitely is a negative connotation to it especially with larger boards with more influence. then you have the SEC and ACC boards which are just a dumpster fire most of the time.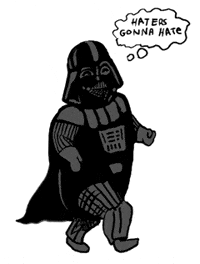 2015 & 2016 Flamefans Fantasy Football Champ.